Research at GIANT
These students, along with REACT graduate students and postdocs, conducted research for 10 weeks at GIANT in Grenoble, France.  2020, 2021 – No students were able to conduct research at GIANT due to the COVID-19 pandemic.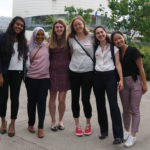 2022
Akshata Naidu (Penn)
Danielle Sclafani (Penn)
Jamie Silk (Villanova)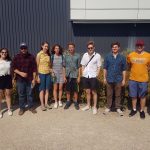 2019
Lauren Hurley (Villanova)
Anna Tommasi (Villanova)
Nathaniel Watkins (Penn)
Zachary Whitlock (Penn)
Rebecca Zappala (Penn)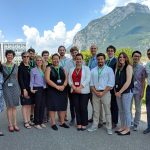 2018
Richard Adamovich-Zeitlin (Penn)
Mauricio Alvarez (Penn)
Natalie Schalick (Bryn Mawr College)
Jamie Silk (Villanova)
Zachary Whitlock (Penn)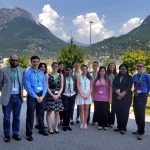 2017
Madison Brod (Penn)
Alissa Johnson (Penn)
Alena Klindziuk (Bryn Mawr College)
Andrew Lee (Villanova)
Brielle Weiner (Penn)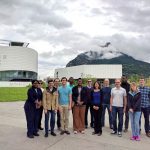 2016
Gabriel Angrand (Penn)
Alena Klindziuk (Bryn Mawr College)
Eric Schwarz (Penn)
Brent Studentroth (Villanova)
Robert Tannenbaum (Penn)
Research at Penn
Hosted in REACT Labs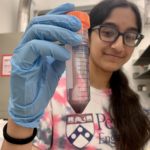 2022
Phuong Ngo (Penn, D. Lee Lab)
2021
Jocelyn Chin (Penn)
Kimberlie Dupiton (Penn)
Sarah Beth Gleeson (Penn)
Joseph Krueger (Villanova)
Sahana Sundar (Penn)
Guillermo Ribeiro-Vecino (Penn)
Summer Undergraduate Research Group Grant (SURGG) – Tent Team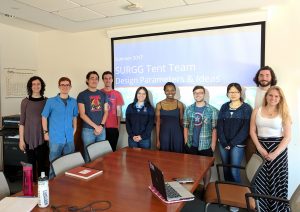 This opportunity brought together students from Schools of Engineering, Design, and Arts and Sciences to design tent prototypes that are coated with active coatings to divert and collect water.
Mauricio Alvarez
David Gordon
Sisanmofe Dorsu
Kathryn Khaw
Griffin Murphy
Jane Shmushkis
Senior Design Students
Penn students can participate in REACT-related projects for their Penn Senior Design requirements.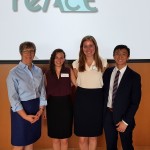 2015-2016
Sonya Kripke
Gracie Salmon
Jason Woo