Current Events
REACT@GIANT 2017
June 20, 2017
Grenoble, France
June 20, 2017
The annual REACT Meeting held at GIANT in Grenoble, France.
click for more information
Past Events
January 9, 2017
Singh Center for Nanotechnology
3205 Walnut St.
Philadelphia, PA, 19104
The annual REACT Meeting held at the University of Pennsylvania.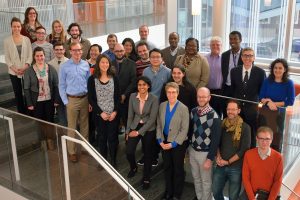 ---
June 17, 2016
Building 44 (BCC) – 7th Floor – Room 934
Virtual; UPenn: Room 311, Towne Bulding
REACT summer PI meeting will start at 9 AM Grenoble time with discussion about progress of the project in the past year and presentations on research and education by PIs and ACT leaders. The afternoon session will be held jointly between Grenoble participants and US partners and will be focused on planning of next scientific orientations for the upcoming year.
---
April 15, 2016
231 South 34th Street, Philadelphia, PA 19104
Surface coatings are important in various application fields as they allow to provide "bulk materials" with specific surface properties. In biomedical devices for in vitro diagnosis and in the design of implantable biomaterials, surface coatings are key to control the interactions between devices/biomolecules and implants/soft or hard tissues. I will present our work on the engineering of thin surface coatings and free-standing membranes made by the layer-by-layer assembly of polypeptides and polysaccharides. [full abstract]
---
March 31, 2016
3205 Walnut St, Philadelphia PA 19104
The REACT Symposium on March 31, 2016 will start with morning project meetings and lunch for the PIRE REACT team. The afternoon activities are open to the public (1:30 – 3:00 pm Poster Session, 3:00 – 3:30 pm Refreshments, 3:30 – 4:30 pm Talk "Engineered glass surfaces: surface chemistry, nanostructures and applications" by Wageesha Senarante, Senior Research Scientist, Corning Inc.).
---
December 7, 2015
Singh Center for Nanotechnology
3205 Walnut St, Philadelphia PA 19104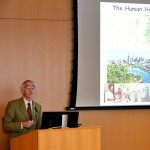 The Kick-Off Symposium was a public celebration of the start of the PIRE REACT project. This half-day event included overviews of the REACT research areas, REACT education programs, and introductions to REACT international and industry partners. The event was opened and closed by Penn leaders and visitors from the French Embassy and CNRS, one of France's research agencies. Dr. Harvey Rubin gave an inspirational keynote talk about global engineering for impact on some of the world's most challenging problems. Click on the Symposium link above for the schedule, video footage and photos.
---