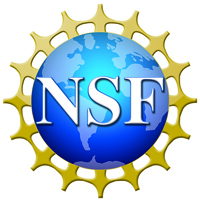 Partnerships for International Research and Education (PIRE) is an NSF-wide program that supports international activities across all NSF supported disciplines. The primary goal of PIRE is to support high quality projects in which advances in research and education could not occur without international collaboration.
The content of these web pages is based upon work supported by the National Science Foundation under Grant Number 1545884. Any opinions, findings, and conclusions or recommendations expressed on the Research and Education in Active Coatings Technologies (REACT) for the Human Habitat website are those of the REACT project and do not necessarily reflect the views of the National Science Foundation.
Principal Investigator: Russell Composto
Co-Principal Investigators: Zahra Fakhraai, Kristin Field, Daeyeon Lee
Organization:University of Pennsylvania
---

Support is also provided by the School of Engineering and Applied Science (SEAS). Penn Abroad also contributed funding to support students for the 2022 summer research cohort in Grenoble.